Tot onze spijt is dit concert afgelast.
(extra concert)
Zondagmiddag 10 mei treedt de band Sunshine Cleaners op in de Grote Kerk met het programma 'Silent Voices'.
De naam van dit Middelburgse trio rond zangeres Jacqueline Heijmans is geïnspireerd door de film 'Sunshine Cleaning'. Daarin beginnen twee zussen een gelijknamig schoonmaakbedrijfje, dat is gespecialiseerd in het opruimen van plaatsen delict en andere onheilsplekken. Sunshine Cleaners doen in wezen hetzelfde, maar dan op muzikaal gebied. Hun repertoire bestond oorspronkelijk uit murder ballads, crime songs en verhalende liedjes over soldaten die niet terugkeren van het front, onbeantwoorde liefde, gebroken harten, eenzaamheid, ouder worden, heimwee, dromen die nooit uitkomen en andere droefenis.
Heijmans en de van Champagne Charlie bekende Sjef Hermans (zang/gitaar) laten zich inspireren door een reeks singer songwriters die het aandurven om in songs ook hun donkere kant te tonen. Ook halen ze regelmatig materiaal uit The American Folk Anthology van onder het stof en poetsen dat vervolgens keurig op. Zo gaan die liedjes, die vaak tijdloos zijn en soms zo schrijnend als het leven zelf, weer een beetje stralen. Al was het maar door de muzikale inkleuring van multi-instrumentalist Geert de Heer (Champagne Charlie).
Inmiddels hebben ze een project rond de muziek van Blaze Foley en Townes van Zandt "Sad Songs For Us To Bear" opgezet.
In het voorjaar van 2019 verscheen hun eerste album 'Silent Voices' met eigen liedjes die zijn geïnspireerd door de gevangenisgedichten van Dietrich Bonhoeffer, de Duitse theoloog die betrokken was bij de voorbereiding van een aanslag op Hitler. Hij werd in 1945, twee weken voor de bevrijding, door de Nazi's ter dood gebracht. Dit debuutalbum krijgt prachtige recensies, en veel aandacht zowel in binnen- als buitenland. Inmiddels werkt het trio aan een tweede album, dat in de tweede helft van 2020 zal verschijnen.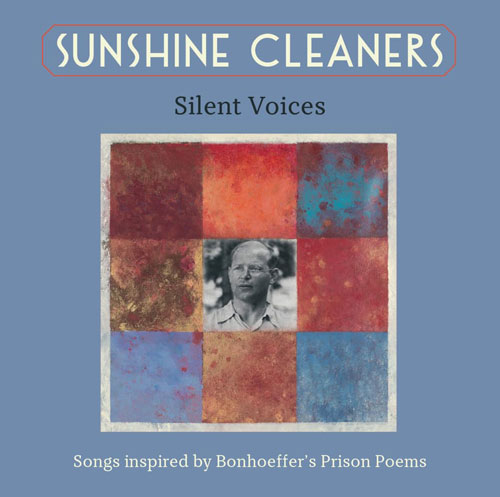 Over Silent Voices:
"Silent Voices behoort tot die projecten die het zuiver muzikale overstijgen." (Rootstime België)
"Silent Voices is naar verluid nog maar het debuut van dit illustere trio, benieuwd wat voor moois ons nog allemaal te wachten staat." (Heaven Magazine)"
"Een geslaagd project om over na te denken." (New Folk Sounds)
"Ik werd getroffen door de prachtige eenvoud van dit trio." (Bluesbreeker.nl)
"'Wat een integer werk!"(Piet van Die.nl)
Zondag 10 mei, Grote Kerk Groede
Aanvang concert 15:00 uur, deuren open om 14:15 uur
Alvast een voorproefje: