zaterdag 18 september Grote Kerk Groede
Aanvang concert 20:30 uur, deuren open om 19:45 uur
kaarten aan de kassa of via de link onderaan deze pagina

Dubbelconcert in het kader van Pophelden.NL
Groede Live! presenteert voor de derde keer in successie een editie van Pophelden.NL. Deze keer mogen wij niemand minder dan Hans Vandenburg en Jan Rot verwelkomen!
Pophelden.NL heeft zich inmiddels bewezen als een unieke muziekproductie, waaraan uitsluitend iconen (en generatiegenoten) uit de Nederpop hun medewerking verlenen. Tijdens het avondvullende programma verzorgen beide muzikanten een 'unplugged' solo-optreden. Diverse klassiekers uit ieders carrière zullen de revue passeren. Ook verrassende covers (persoonlijke favorieten), nieuw, eigentijds materiaal en improvisaties kunnen voorbijkomen. Weer een feest van herkenning en een terugblik op hun (inter)nationale carrière!
Hans Vandenburg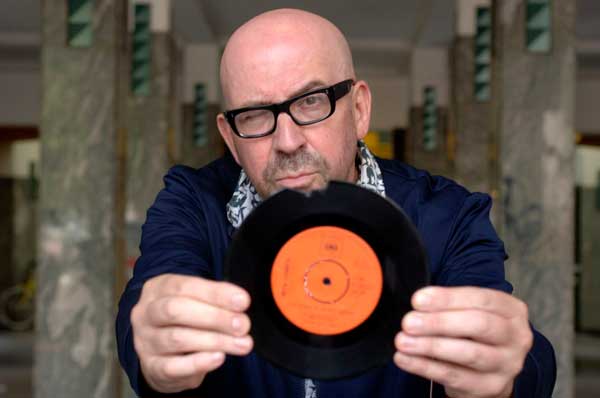 Hans Vandenburg is sinds mensenheugenis het boegbeeld van Gruppo Sportivo. Hij is als componist ook verantwoordelijk voor de aanstekelijke hitsingles 'Disco Really Made It', 'Hey Girl' en 'Rock 'n Roll' van deze Haagse band. En niet te vergeten 'Tokyo, I'm on my way'… Gruppo beleefde de afgelopen twee jaren een meer dan geslaagde comeback met het album 'GREAT' en de gelijknamige tour langs poppodia en festivals.
Jan Rot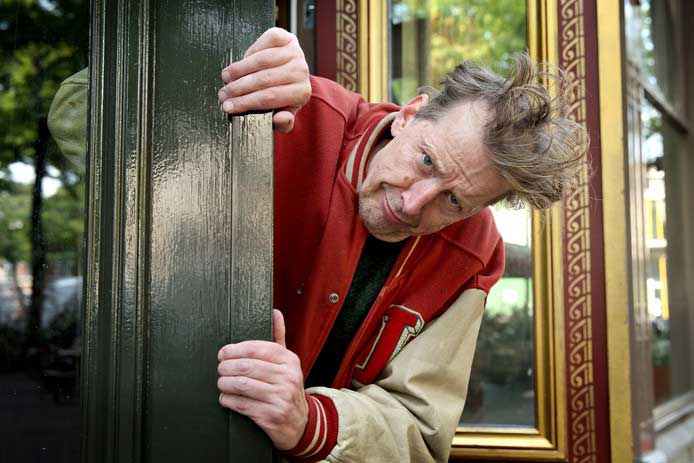 Jan Rot behoeft met een carrière die inmiddels ruim vier decennia omspant eigenlijk geen nadere introductie. "Misschien wel de beste tekstdichter van Nederland. Die taal lijkt van elastiek, zeg. Hij maakt het onmogelijke mogelijk", aldus Frits Spits vorig jaar in zijn programma de 'Taalstaat' op Radio 1. Eerder bestempelde hij Jan Rot al als "de Koning van de hertaling".
Wilt u sfeervol een hapje eten en toch op tijd zijn voor het concert?
Er zijn ook dit jaar weer Diner-arrangementen mogelijk in samenwerking met Eetcafé en Bierbrouwerij De Drie Koningen
Markt 30 4503 AH Groede. Ze zijn gevestigd vlak naast de concertlocatie.
zaterdag 18 september Grote Kerk Groede
Aanvang concert 20:30 uur, deuren open om 19:45 uur
Kaarten aan de Kassa of via onderstaande link.
Kaarten Pophelden


Let op: vooralsnog geldt dat toegang tot het concert alleen mogelijk is met een coronatoegangsbewijs. Dit kan een vaccinatiebewijs zijn, een negatieve testuitslag (max 24u oud) of een bewijs dat u hersteld bent van corona. U kunt deze 3 coronatoegangsbewijzen laten zien via de CoronaCheck-app.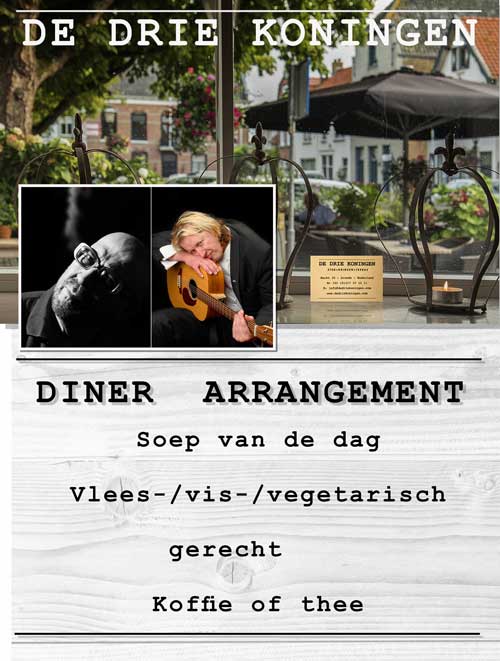 Hans Vandenburg (Gruppo Sportivo) – 3voor12 Den Haag Videoportret 2012 Exposé: Hans Vandenburg (Gruppo Sportivo) Hans Vandenburg (HD) live @Acoustic Alley 04-03-2015 Gruppo Sportivo- BEEP BEEP LOVE Live! (Official video) Gruppo Sportivo – What Else Can I Do (Official Video) Jan Rot – Het Beste Promo Jan Rot in Pauw & Witteman (08-05-2012) Jan Rotband – Sovjet chick & ik (Russian spy & I) Jan Rot – Lieve jongen (Oh, pretty woman) 1996