Groede Live! presenteert zaterdag 15 juli 2023:
New Cool Collective – YUNIKōN
zit-/staconcert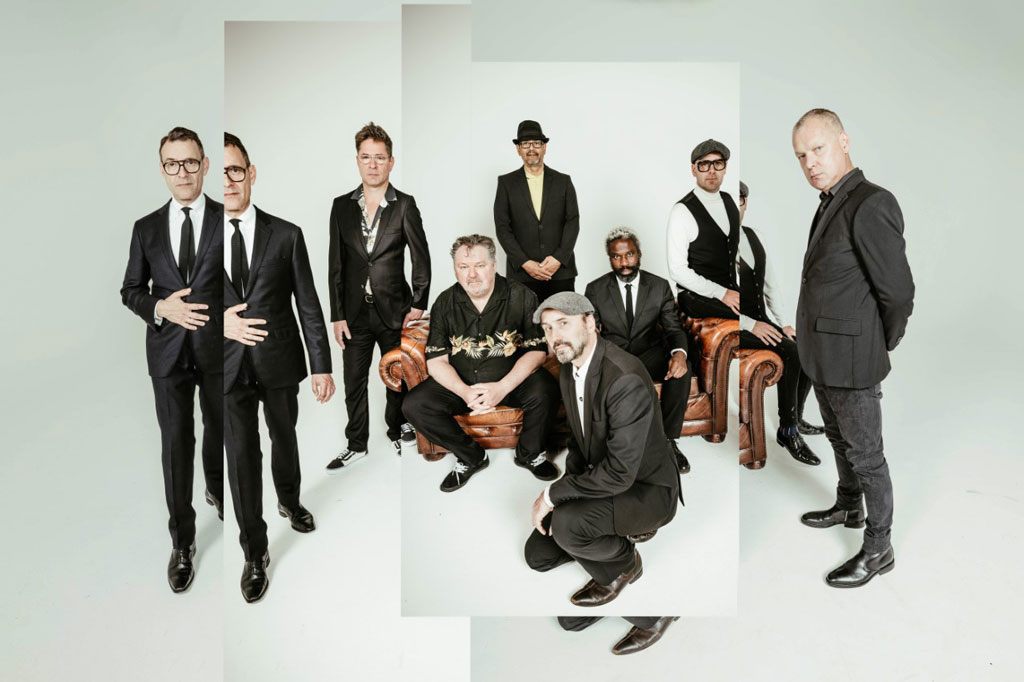 Het begint allemaal in 1993 in de Amsterdamse Soul Kitchen, waar Benjamin Herman en DJ GrahamB samen op het podium staan. Terwijl Graham B platen draait, speelt Benjamin. Een unieke combinatie. Uiteindelijk leidt dit tot het achtkoppige New Cool Collective, waarmee de band ontelbaar vaak heeft gespeeld in toonaangevende clubs en festivals over de hele wereld, in de vaste 8-koppige bezetting of als 19-koppige bigband. Daarnaast werkte New Cool Collective afgelopen jaren samen met onder meer Tony Allen, Mapacha Africa, Andrew Roachford, Jules Deelder, Typhoon, Guus Meeuwis, Matt Bianco, Thierno Koité en Georgie Fame.

De afgelopen jaren is de band bezig aan een sterke serie releases. De imposante catalogus wordt aangevuld met albums als Electric Monkey Sessions 1 & 2, een bigband samenwerking met Orchestra Baobab saxofonist Thierno Koité en de quirky elektronische sounds op Dansé Dansé. Ook sleept de band in 2021 opnieuw een Edison Jazz nominatie in de wacht voor Trippin' Redux. Een eerbetoon aan de samenwerking met Tony Allen, met hernieuwde versies van de opnamesessies die Allen en New Cool Collective hielden voor hun gezamenlijke album Trippin (2005).
Begin 2021 verhuist de band van het vertrouwde Amsterdam naar Rotterdam op zoek naar nieuwe smaken. In de havenstad duiken ze de studio aan de Maas in met Simon Akkermans. De producer is een oude bekende van de band als onderdeel van C-Mon & Kypski, waar verschillende bandleden in het verleden mee hebben samengewerkt. De nieuwe omgeving en studio zorgt direct voor nieuwe impulsen en dat is terug te horen op de dat jaar verschenen cd YUNIKōN.
De elektronische sounds van Dansé Dansé zijn niet verdwenen maar krijgen een nieuwe plek op het album. De drumcomputers en synths van het vorige album worden gecombineerd met organisch klinkende field recordings en de 'wall of sound' van Simon Akkermans. Dit zorgt ervoor dat veel van de tracks pas echt vorm krijgen in het opname en mix proces. Titeltrack Yunikōn staat voor de band symbool voor de rest van het album "ongrijpbaar en caleidoscopisch" zoals ook het fabeldier waar de track titel een verbastering van is. Tevens een verwijzing naar de 'Epic Rainbow Unicorn Studio' van Simon Akkermans. Met YUNIKōN levert New Cool Collective een indrukwekkende toevoeging aan zijn alsmaar groeiende discografie.
Musici:
Benjamin Herman (saxofoon),
Rory Ronde (gitaar),
Joost Kroon (drums),
Frank van Dok (percussie),
Jos de Haas (percussie),
Willem Friede (toetsen),
Leslie Lopez (bas),
David Rockefeller (trompet)
Socials:
Website: https://www.newcoolcollective.com/
Facebook: https://www.facebook.com/NewCoolCollective
Instagram: https://www.instagram.com/newcoolcollectivehq/
Spotify: https://open.spotify.com/artist/6d6i5VzXGwecR7EtMasWsZ?si=zua3ZGl6Q_mhAm6j0Q7Ciw

Zaterdag 15 juli 2023, Grote Kerk Groede
Aanvang concert 20:30 uur, deur open vanaf 19:45 uur
Entree € 25,00
---

De Diner-arrangementen zijn uitverkocht!